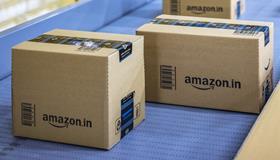 Reliance Retail's US$3.4bn acquisition of Future Group's retail operations has been halted by an arbitration court in Singapore following an application from Amazon.
According to a report from Bloomberg, the court delivered an interim order preventing Future Group from going ahead with the sale before themain tribunal hearings start later this year.
Amazon gained a 3.58 per cent stake in Future Retail when it acquired49 per cent stake in Future Coupons, a group entity owned by Future Retail, in August 2019.
Reports suggest this deal may have given Amazon the ability to refuse the sale of Reliance Retail.
"We welcome the award of the Emergency Arbitrator," Amazon said in a statement to Bloomberg. "We remain committed to an expeditious conclusion of the arbitration process."
Despite this ruling, Reliance Retail intends to go continue with the acquisition, in a statement it argued the agreement was enforceable under Indian law.
"Reliance Retail is informed of an interim order passed by the emergency arbitrator in the arbitration proceedings invoked by Amazon under a shareholders' agreement with the promoters of Future Group," Reliance Retail said.
"Reliance Retail has entered into the transaction for acquisition of assets and business of Future Retail under proper legal advice and the rights and obligations are fully enforceable under Indian law.
"Reliance Retail intends to enforce its rights and complete the transaction in terms of the scheme and agreement with Future group without any delay."
Enjoyed this free article from Asiafruit Magazine and its team of editors? Don't miss out on even more in-depth analysis, plus all the latest news from the fresh produce business. Subscribe now toAsiafruit Magazine.