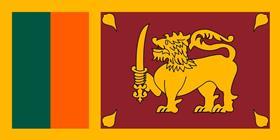 The logistics arm of shipping line Neptune Orient (NOL) - APL Logistics - plans to establish a regional South Asia hub in Sri Lanka later this year, reports Seatrade Communications.
APL Logistics Lanka, wholly-owned by APL Logistics, has been granted a lease on land and premises within the capital Colombo's Katunayake Export Processing Zone (EPZ)following an agreement with the Board of Investment of Sri Lanka, the report said.
APL Logistics said it will now focus on the reconstruction of the existing facility on the site into a new state-of-the-art facility. It will offer 100,000ft2 of bonded warehousing space, container freight stations and other logistics-related businesses.
"Sri Lanka has been rapidly growing in importance as a regional sourcing base for global retail customers. With the set-up of APL Logistics' regional consolidation hub here, we are well-positioned to scale up our operations and meet growing customer demand for reliable regional supply chain solutions in South Asia," said Beat Simon, APL Logistics president.
The new facility in Colombo will complement APL Logistics' existing cargo hubs in North and South East Asia, the report said. It will connect with as many as 18 container freight stations located within APL Logistics' South Asia network