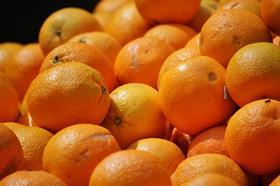 Asian Citrus Holdings has resumed trading on the Hong Kong Stock Exchange (HKEX) for the first time since 2016.
Trading of the company's shares had been suspended since 29 September 2016 but the HKEX listing committee's decision to cancel the listing has been overturned under a new review structure.
In 2016 concerns were raised about possible financial reporting inaccuracies following a challenging period in which the company's orange plantations were hit with poor weather and disease.
Lawrence Lee, partner of Baker McKenzie, the law firm that assisted Asian Citrus, said it oversaw an independent special investigation process for allegations, advised on the restructuring of the relevant group, handled the legal and regulatory aspects of the resumption process and the review hearing.
Baker McKenzie also worked closely with auditors and the financial adviser in the publication of outstanding financial statements.
'The recent reform in the city's delisting regime and review structure has added more challenges to the resumption path. Moreover, the challenging business environment brought on by the Covid-19 pandemic has created another layer of complexity,' Lee said.
'We are very pleased to have been able to draw on our strong regulatory compliance capabilities and industry knowledge, and to assist our client in amply demonstrating their fulfilment of all resumption conditions and successfully resuming trading of its shares. We would also like to thank the Hong Kong Stock Exchange for their guidance and assistance along the process.'