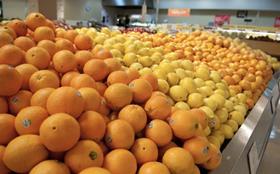 The Australian government has moved to fast-track the border clearance of fruit and vegetable products during the coronavirus (Covid-19) pandemic.
The country's Department of Agriculture, Water and the Environment is placing dedicated people within its import assessment, bookings and inspection functions to enable critical supplies to be cleared faster.
The department's head of biosecurity, Lyn O'Connell, said inspections were being completed as quickly as possible, whilst meeting requirements under theBiosecurity Act2015and theImported Food Control Act 1992.
"Dedicated staff will prioritise these applications so we can get product on the shelves quicker to complement Australia's supply of quality fresh food produced from all parts of the country," O'Connell said.
The move has been facilitated through close consultation with Australia's major retailers.
The streamlined process only applies to imports of groceries by supermarkets. It does not apply to other imports of goods, including by members of the public.
"While Australia is a major food producer, and much of what we eat is home grown, imported food accounts for about 16 per cent of household consumption," O'Connell added.
"This includes highly processed fruit and vegetables, chocolate, coffee, pasta and rice – some of which are in high demand at the moment."