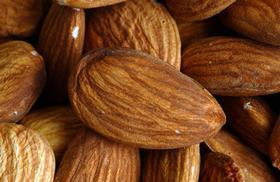 Australian almond exporters are set to begin shipments to Chile under a new market access agreement.
Home to 18m people, Chile is seen as an important avenue to the valuable Latin American market for Australia's A$440m almond export industry, which is looking to increase its sales footprint on the back of increasing production volumes.
This year's Australian almond crop is expected to be 16 per cent above last year's record haul of 93,000 tonnes.
"We are the second largest producer of almonds and our almond crop is expected to hit record levels this year and the next five years," said Australian minister for agriculture David Littleproud.
"The majority of these almonds have been grown for export, so opening new markets is vital for the success of the industry."
Australia currently exports around A$4m worth of agricultural produce to Chile per annum.