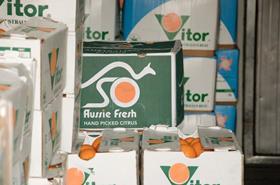 Citrus Australia trade figures for 2018 show Australia had exported a total of 247,000 tonnes, at A$448m (US$320m) in citrus in the 11 months from 1 January to 30 November.
The industry body said the slight decline in volume was attributed to a lighter mandarin crop out of the northern state of Queensland, compared with 2017, but that export volumes to date were better than previously predicted due to a larger orange crop.
Key markets, China and Japan, took 50 per cent and 18 per cent of the country's orange exports respectively, with China importing almost a third (30 per cent) of the total mandarin share.
Vietnam also shone through as an emerging market, with export figures continuing to grow. David Daniels, Citrus Australia market development manager said Vietnam was becoming an important market for Australian citrus.
"Vietnamese consumers prefer slightly larger fruit, which complements fruit [sizes] required in other markets," he said. "Demand in these smaller markets means further opportunities for Australian growers."
"Key markets in 2018 were China, Japan, the US, Singapore and the United Arab Emirates," Citrus Australia said in a statement. "Thailand was our second biggest market for mandarins, taking 12 per cent or 7,396 tonnes, while the US took 10 per cent of mandarins or 6,190 tonnes."