First-ever direct shipment of Northern Territory mangoes to Korea flown by Cathay Pacific
The Northern Territory mango industry has passed a new milestone, successfully completing its first direct shipment of fruit to Korea from Darwin.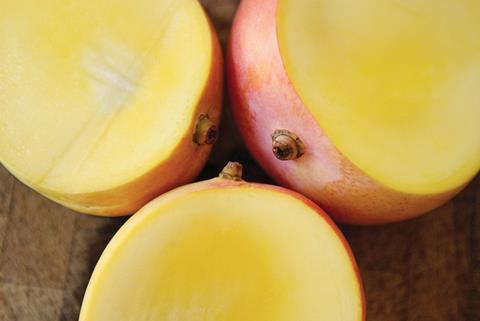 The Cathay Pacific flight to Korea had 40 to 50 tonnes of mangoes on board and was the first of five flights to Korea before the end of the 2022 mango season.
This breakthrough was achieved through a partnership between the Northern Territory government, NT Farmers and Pak Fresh Handing.
The aim was to identify the infrastructure required to export Territory mangoes directly to global markets, following the Covid-19 pandemic and the reopening of international borders.
Pak Fresh's Eaton facility now offers vapour heat treatment, which mangoes must undergo before being exported to Korea and other key markets.
It means Territory mango producers can now diversify into new markets overseas and potentially attract a higher price for their produce, creating a stronger economy and local jobs.
Having a facility with the capability of Pak Fresh Handling in Darwin also allows Territory produce to be exported directly from the Territory, instead of major centres on the East Coast.
NT Farmers chief executive Paul Burke said the first export of Territory mangoes from Darwin to Korea was a massive boost for the Territory's industry and gets a foot in the door to a huge market.
"The partnership between the Northern Territory government, Pak Fresh Handling and ourselves will allow new markets to get a taste of our delicious mangoes," said Bourke.
"NT Farmers are pleased to help play a role in exporting these mangoes to Korea. We will support the industry to increase volumes for next year and send new commodities to Korea and other destinations in the region.
"The Pak Fresh vapour heat treatment facility is an asset to the agricultural industry in the NT and enables farmers to meet the strict export protocols of many of our trading partners."
In 2021, Australia exported 397 tonnes of mangoes to Korea, representing 9 per cent of total mango exports.
Given Korea imports more than A$1.2bn of fresh fruit a year, it represents a major market for Territory farmers and has enormous potential to increase our export growth.