IGD's Soo-Eng Tan highlights investments being made by leading players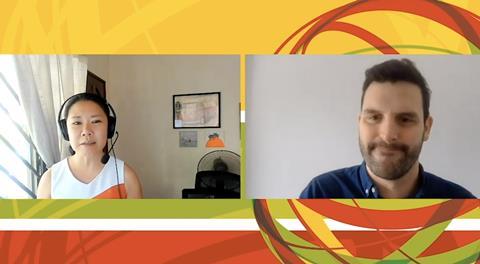 The bar continues to rise for food retail in Asia, according to Soo-Eng Tan, IGD's senior retail analyst.
Speaking at last week's Asiafruit Congress Online Preview, Tan said supermarket chains across the region are working hard to enhance consumer experiences.
"There's a lot of investment pouring into store remodels and digitalisation," Tan explained. "Those moving early will have an advantage. Those that fail to grasp it will be left trailing."
In the battle to stay ahead of the pack, Tan told viewers to expect the unexpected from traditional supermarket models.
"Don't expect every retailer to stay in their lane, even premium stores are looking for ways to operate more efficiently," she said.
Tan's presentation looked at the key attributes of IGD's 'store of the future' model, highlighting best-in-class examples from supermarket chains across Asia.
She said two enablers would accelerate store of the future development – partnerships, and technology and data.
To this end, Tan predicted Asia's leading retailers would find ways to align their growing online operations with their physical stores.
"Many physical retailers have provided ways for shoppers to make their orders online and get their products. In markets, especially in Asia, there are now options to buy via WhatsApp, online, and even by picking up the phone and calling support staff from the retailer," Tan told Asiafruit's Matthew Jones in an interview that followed her presentation.
"Then there are quick commerce players working with some of these retailers to support last mile delivery.
"For me, it's really about the digitalisation of physical stores to support these new ways of shopping."
If you registered for Asiafruit Congress Online Preview, you can watch back sessions on demand here.