Pair "perfectly aligned" in vision of a digitally empowered, sustainable agricultural industry
WayBeyond's bid to transform the controlled-environment agriculture (CEA) industry has been boosted by fresh investment from BASF Venture Capital (BVC).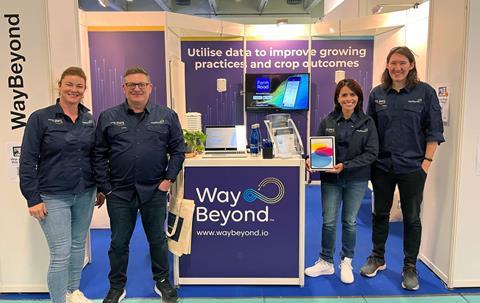 Founded in New Zealand and now headquartered in the US, WayBeyond is an Internet of things (IoT) and software as a service (SaaS) company.
Its AI-powered platform, FarmRoad, provides growers with farm- and crop-specific insights and recommendations to transform their growing decisions, improving yield, consistency and quality for more sustainable farming.
WayBeyond also partners with seed producers to utilise the FarmRoad platform and FarmRoad's crop-contextual AI for seed efficacy and quality transformation.
BVC is the corporate venture capital company of BASF SE. It sees WayBeyond as a company driving the development of the CEA sector.
"The use of controlled-environment agriculture to grow fruits and vegetables continues to expand globally," said Markus Solibieda, managing director of BASF Venture Capital.
"As the next generation of growers enters the agriculture industry, we believe that their entry point will be CEA. WayBeyond is positioned to transform the way these CEA farmers grow the crops that will feed our growing population."
Darryn Keiller, founder and chief executive of WayBeyond, said his company was delighted to have BVC as an investor.
"As a strategic VC fund, they are in a special position to appreciate WayBeyond as a disruptive business model," said Keiller.
"We are perfectly aligned around the vision of a digitally empowered, sustainable agricultural industry that will bring vast benefits to the seed and crop protection providers. Together, we are focused on supporting farm operators and growers."