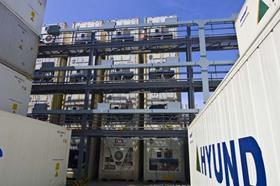 Pre-bid documents have been submitted by five groups interested in the Php18.99bn (US$417.92m) modernisation project for the Philippines' Davao Sasa port.
The government will award the contract to develop, operate and manage the port in the south of the country in April 2016 as part of a private-public partnership.
The five groups that have submitted pre-qualification documents include the Philippines' San Miguel Corp partnered with Dutch APM Terminals Management; Asian Terminals with UAE-based DP World; the Philippines' International Container Terminal Services; France's Bollore SA; and Singapore's Portek International, according to Reuters.
The project would refurbish aging infrastructure in the major banana producing region of Davao, creating a modern container terminal that would allow an increase in container traffic by at least 6 per cent each year over the next, according to theDevelopment Bank of the Philippines.