Kenyan avocado and macadamia grower-exporter posts record 2022 results with China market to drive future growth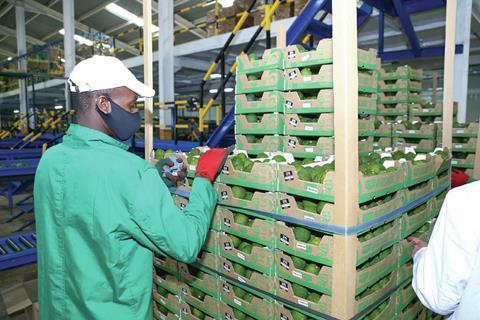 Kakuzi has announced its 2022 financial results posting Kshs845.8m (US$6.4m) net profit for the financial year ended 31st December 2022, representing a 62 per cent after-tax profit growth.
The company also attained a historical record growth against its pre-tax profit, which closed at Kshs1.22bn (US$9.2m), a 159 per cent increase from the previous year.
Director of the Kenyan avocado and macadamia grower-exporter Chris Flowers attributed the earnings growth to increased production volumes of quality export-grade avocado as well as other products experiencing reasonable sales.
"The Kakuzi market and product diversification strategies complimented by the enhanced environment, social and corporate governance commitments are paying off, as the trading results indicate. The diversification efforts help to mitigate market and production risks associated with agri-business; however, international market trends will always impact our results," Flowers said.
Flowers confirmed Kakuzi is gearing up to quadruple its Hass avocado exports to China after exporting its first commercial shipment to the Asian market in 2022.
"Whilst the Chines volumes are relatively small at the moment, the development of this new market is critical to Kakuzi and Kenya. We will continue to engage trade partners in China and work with the Kenyan authorities to open up new markets for avocados in our quest to grow the Kenyan avocado industry," Flowers said.
"Every fruit we export carries the Kenya quality reputation. Both the Europeans and the new Chinese market are demanding high-quality fruit, and that's got to be our enduring objective; giving our customers a fruit they want more of while sustaining Kenya's market and brand positioning."
The company has invested heavily to ensure compliance with the stringent Chinese market demands, including tree-to-plate traceability protocols.
To sustain production, Kakuzi has also expanded its avocado orchards by a further 60ha, up from 927ha to meet the ever-growing demand for quality superfoods globally.
"While the particular focus is trained on the export markets, we are also focusing on progressive domestic market growth with quality forestry, blueberries, macadamia and livestock products for the retail and wholesale markets," Flowers said.