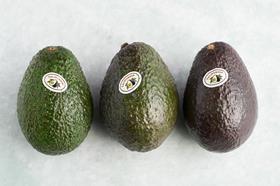 Californian Hass avocados are set to enter the Chinese market following the issuing of protocol for phytosanitary requirements by China's general administration of customs.
The protocol, issued on April 26, effectively green lights the importation of US fresh Hass avocados that meet relevant requirements.


According to the protocol, imported avocados must be of commercial grade grown in California.
The United States Department of Agriculture (USDA) must also establish a traceability system for avocado orchards and packhouses involved in export to China, in order to accurately trace the source should any exported fruit not meet the relevant regulations of this quarantine requirement.
Avocados exported to China can be transported by air or sea.


It's understood the Californian avocado industry has been working to gain entry into the Chinese market for up to 15 years.
Californian senator, Dianne Feinstein, and eight members of the US Congress co-signed a letter sent to the USDA pushing for the export approval in February.

'China's local avocado commercial cultivation is currently immature, and the market's demand for avocado is continuing to grow strongly," the letter stated.
It continued; "While California is pushing for access, China has already imported avocados into Mexico, Peru and Chile. California avocado growers must have the same trade opportunities as global competitors.'

California's avocado season runs from March – September, with the 2020 harvest forecast to hit 167,400 tonnes, representing a 70 per cent increase compared to 2019.

Following the signing of phase one of the China-US economic and trade agreement, US nectarine and avocado producers have gained market access in China, while Chinese fresh dates, fragrant pears, and five kinds of citrus have successfully obtained market access in the US.