Cambodian Ministry of Commerce asks for support to boost fruit exports to Korea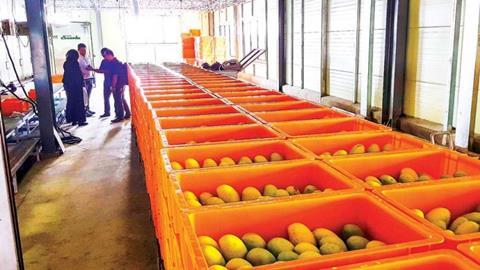 The Cambodian Ministry of Commerce has called on Korean companies to invest in the country's fruit industry, so it can boost export standards.
According to a report from the Phnom Penh Post, Minister of Commerce Pan Sorasak met with the Korean Importers Association (KOIMA) on 3 May and urged companies to encourage investment into processing plants for mango, banana and longan so that Cambodian exporters could meet Korea's strict phytosanitary standards.
"The Ministry of Commerce is ready to support and facilitate business investment in Cambodia, especially by Korean investors, and will aid their cooperation with relevant ministries and institutions to complete the legal process," Sorasak said.
Jang Gyu-hwa, president of KOIMA, said the association's members had been investing in both countries to help facilitate the demand for Cambodian produce in Korea, particularly mangoes.
"We aim to import at least 10,000 tonnes of mangoes from Cambodia per year to meet the needs of the Korean market," said Jang.
Hun Lak, chief executive of grower exporter Rich Farm Asia, said this kind of investment would help the Cambodian agricultural sector diversify away from the China market.
"The more markets there are the better because, in case of market volatility, we can have other channels," said Lak.
"In the first few months of this year, the spread of Covid-19 presented a huge obstacle – especially to one of the countries we have to export to, China, seeing as it was still in complete lockdown. The export of some Cambodian agricultural products, especially bananas and mangoes, became congested as a result.
"The Chinese market is still locked down, and there is reduced demand, which has caused the price of mangoes to fall sharply. Most exporters have decided to suspend exports."