Department of Commerce working on MOU with leading Chinese e-commerce platform to list Cambodian fruit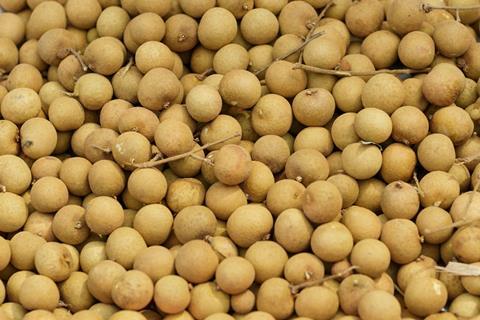 Cambodia's Department of Commerce has been in discussions with Alibaba to improve international online sales of Cambodian products including fresh produce.
According to a report from the Phnom Penh Post, Minister of Commerce Pan Sorasak chaired a working group set up to assess how Cambodia could harness the Chinese e-commerce giant's platforms and technological solutions to increase exports.
A draft memorandum of understanding (MOU) was drawn up following meetings with the working group and Alibaba. This effort would supplement the electronic World Trade Platform (eWTP) partnership between Cambodia and Alibaba – announced late last year.
Fresh Cambodian longan gained access to China on 27 October 2022 and 18 tonnes were sold through the eWTP partnership.
"The eWTP is an Alibaba-led initiative that helps small- and medium-sized enterprises do business globally," according to Alibaba Cloud.
Pailin longan – a renowned variety named after Cambodia's second smallest province – was officially added to Alibaba's platforms following a launch event in December 2022 held in China.
Following the event Neang Samrithkomar, Cambodian consul-general in Shanghai, unveiled plans to export 20,000 tonnes of Pailin longan a year from Cambodia for sale on Alibaba's online platforms. Samrithkomar said there was hope that Cambodian-grown mangoes and bananas would be the next fruits added Alibaba platforms including Alibaba.com, AliExpress, Taobao, Tmall and 1688.
The Department of Commerce has also worked to improve online opportunities for growers in the domestic market. On 14 February it signed an MOU with leading Cambodian e-commerce player Lanton Cloud Service Technology to promote e-commerce in Cambodia as well as strengthen the presence of local products on domestic, regional and global markets.