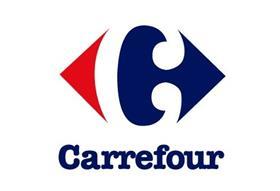 French retail giant Carrefour has announced that it experienced 'solid growth' through the third quarter of the year, with an increase in sales driven by a strong performance in the groups international markets of Latin America and Asia.
Total revenue for the three-month period stood at €25.6bn, Carrefour revealed, an increase of 6.7 per cent at current exchange rates or 1.9 per cent excluding petrol at constant exchange rates.
In France, same-store sale dropped by 0.3 per cent compared with the previous year, while French hypermarket sales fell by 1.2 per cent, although this represented a sequential improvement on the first and second quarters.
Other European markets continued to be impacted by the economic environment with Spanish sales down 4.3 per cent and Belgian like-for-like sales falling 1.3 per cent, although there was a 'promising improvement' in Poland with sales growth of 4.7 per cent.
However, the real third-quarter star performers were Latin America and Asia, where sales soared by 34.3 per cent and 26.3 per cent respectively.
'Carrefour turned in a solid sales performance in the third quarter in spite of a trading environment that remains challenging in a number of key markets,' said CEO and board member Lars Olofsson. 'We are particularly satisfied by our strong sales in emerging markets, such as China and Latin America, and by encouraging signs of recovery in such markets as Belgium, Poland and Taiwan.
'Further one-off charges related to Brazil, resulting from the ongoing audit we have ordered, now lead us to estimate our 2010 Activity Contribution at around €3bn,' he added. 'We remain focused on the flawless execution of our Transformation Plan and notably on the preparation of the roll-out of Carrefour Planet.'