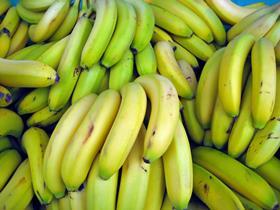 Trade relations between China and the Phillipines appear to be improving, with the People's Republic reportedly interested in buying US$1bn worth of agricultural products from its southern neighbour.
Philippine trade secretary Ramon Lopeztold the Manila Standard an agreement will be signed by mid-March, with China interested in a wide range of Philippine-grown products, including avocados, bananas, pineapples, mangoes and dragonfruit.
The agreement is believed to be part of the Joint Commission on Economic and Trade Cooperation signed by China and the Philippines earlier this week.
"I believe they are interested to buy most of our agricultural products. It might as well be the entire tariff line," Lopez told the Manila Standard.
Trade links between the two countries have been strained over recent times, following disputes about ownership of territories in the South China Sea.
Late last year, China moved to restore full access to Philippine bananas, after some exporters had their shipments suspended in the wake of quarantine breaches.