Countries agree on new protocol giving Philippine durians access to Asia's largest market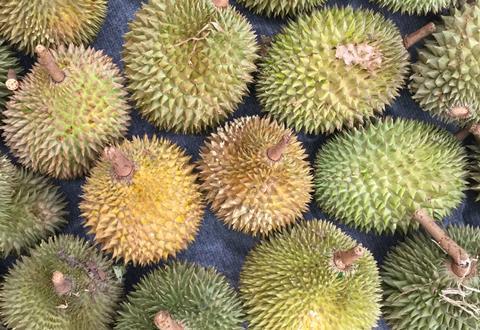 The Philippines will become the newest supplier to China's booming durian import market after the two countries agreed on a new protocol.
The protocol of phytosanitary requirements for the export of fresh durians from the Philippines to China between the Department of Agriculture and China's General Administration of Customs was one of 14 bilateral agreements signed during a state visit.
Philippine President Ferdinand R Marcos Jr met with a series of Chinese officials including President Xi Jinping on a three-day trip to China at the start of January 2023. As part of the discussions, the countries agreed to improve cooperation in a number of areas including agriculture.
"It has been a very wide-ranging discussion… the meeting ran very long, and that's why I'm actually very optimistic because President Xi seemed to be genuinely interested in all of these issues and finding a way to move forward to again strengthen the relationship between China and the Philippines. I'm quite gratified that we had made a good start," said Marcos Jr.
According to a report from the South China Morning Post, the Philippines will receive the same market access as Thailand, Malaysia and Vietnam for its durians.
Wang Qin, a professor at the Centre for South-East Asian Studies at Xiamen University, said the move would bolster the Philippine industry.
"Philippine durian has its cost advantage," Wang said. "Through the preferential tariffs and convenient customs clearance under the [Regional Comprehensive Economic Partnership], it may become another fruit product with export advantages for the Philippines to export to China."