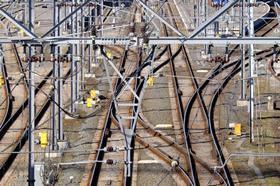 For the first time in eight years, the largest railway station China's Heilongjiang province has facilitated the export of vegetables to Russia.
Suifenhe Railway Station, the largest port of entry in China's northernmost province, resumed exports at the beginning of May.
It also strengthened the coordination with the Russia's Grodekovo Railway Station to ensure the smooth transportation of fresh produce.
According to the China News Service, the station announced 1,200 tonnes of vegetables were exported across 19 shipments in the past month.
This corresponds with a 28 per cent year-on-year increase in China-Europe trains through the station, with 62 lines transporting 5,384 TEUs in May.
The catalyst for the resumption of this service was the Covid-19 pandemic. Restrictions reduced cross-border vehicle movement creating a fresh produce supply gap in Russia's eastern regions, the report said.
Asiafruit is now available to read on your phone or tablet via our new app. Download it today via theApp StoreorGoogle Playand receive a two-week free trial along with access to previous editions.