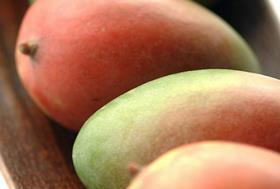 Chinese consumers have taken to social media to protest against Phillipine fruit imports, after the Permanent Court of Arbitration in The Hague dismissed China's ownership claims over the South China Sea.
Posts such as 'If you want to eat mango, buy Thailand's' and 'If you love China, don't buy Filipino imports' have been splashed across Weibo, according to the BBC.
Vendors on leading Chinese e-shopping platform Taobao have also weighed into the debate.
'Our online shop will not sell Cebu mango from the Philippines and will not sell any snacks imported from the country anymore', a Shanghai vendor on Taobao told Global Times.
A glance at the top trending topics on Weibo further illustrates the hostility generated by the ruling, with#SouthChinaSeaResult and #ChinaDoesn'tCareAboutYou among top 10 most used taglines.
The Court of Arbitration handed down its verdict earlier this week, saying there was insufficient evidence to suggest China had historically exercised exclusive control over the South China Sea's waters or resources.
China refused to accept the ruling or participate in the arbitration, initiated unilaterally by the Philippines.