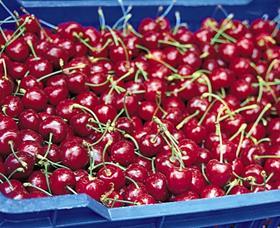 A new protocol between Turkey and China for cherry exports could provide a significant boost to Turkish growers, according to local news sources.
The protocol, which has been years in the making, removes the requirement for cherries to be held in coldstorage for 16 days before they could be shipped.
"A protocol between the two countries regardingcherryexportshas taken effect, which removed obstacles before Turkish growers' access to the Chinese market," Abdülkadir Emin önen, Turkish Ambassador to Beijing, told Anadolu Agency.
"The respective protocol was signed back in 2015 during the G20 summit held in the Turkish province of Antalya. All conditions in the protocol have been met."
Turkey is the fourth largest exporter of cherries in the world, exporting more than US$160m worth of cherries in 2018. However, only a fraction of this volume went to China, leaving plenty of room for potential growth.
"Cherry exports [to China] were only at US$27,000 last year when China imported US$1.3bn worth of cherries from around the world," önen said.
The removal of the coldstorage process will streamline the shipping process and make China a viable destination, according to exporters.
"The opening of the Chinese market to Turkish markets is … welcome news. Cherries picked from the field will arrive at the facilities within 30 minutes. They will be processed and be on their way to China on planes or ships the same day," Halil Oymak, an agricultural engineer for a cherry exporting company, told Hürriyet Daily News.