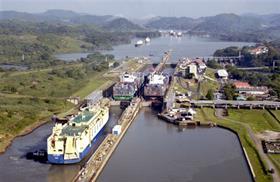 The Nicaragua Government has commissioned a Chinese company to build a new shipping channel between the Pacific and Atlantic oceans, according to UK newspaper The Guardian.
While the name of the company is yet to be released, opposition congressman Luis Callejas said the Chinese operator was likely to be granted a 100-year lease to the waterway.
The new shipping route – to be built through the waters of Lake Nicaragua – will be deeper, wider and longer than the Panama and Suez canals.
It will also be able to accommodate ships with a weight of 250,000 tonnes, double the size of the vessels that pass through Panama.
The canal's construction is expected to have widespread geopolitical consequences, as it weakens the US' stranglehold on the trade route and reaffirms China's position as a global superpower, The Guardian reported.
Construction will take 10 years to complete, although ships are expected to enter the canal's waters before 2020.
The cost of the project is likely to exceed US$40bn, with the Nicaragua Government expected to be the majority shareholder.