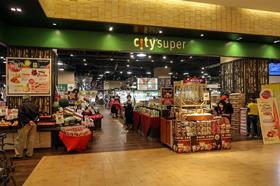 A number of high-profile buyers are showing interest in Hong Kong supermarket chain City'super, as its owners look to sell a majority stake.
According to a Bloomberg report, China Resources Group, Yonghui Superstores and some Hong Kong business tycoons are among those showing interest.
The Fenix Group, created by Japanese entrepreneur Masaaki Ogino, provided funding for the formation of City Super Group in 1996. City Super Groupnow has 21 stores in Hong Kong,seven in Shanghai and seven in Taiwan across its three brands, one of which is City'super.
It is the Fenix Group, which has been exploring the sale of its stake in the supermarket operator and in January 2020 Bloomberg reported the majority stake could be worth US$300m to US$400m.
The report said there are plans to call for first initial bids in March or April, but this could be delayed by the coronavirus (Covid-19) outbreak.