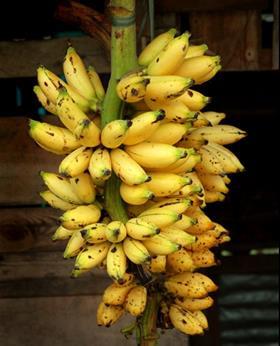 Banana growers in the Philippines are concerned this year's exports could drop by nearly 40 per cent as a result of social distancing and lockdown measures currently in place to curb the spread of coronavirus.
The measures have limited the workforce that would normally harvest and transport bananas.
The Philippines is the second-biggest exporter of bananas behind Ecuador and accounted for an estimated 20 per cent of global banana shipments in 2019.
A 2020 report published by the Food and Agriculture Organisation of the United Nations indicated the Philippines accounts for approximately 90 per cent of total export volumes in Asia, with China and Japan its two major markets.
Executive director of the Pilipino Banana Growers and Exporters Association, Stephen Antig, told Bloomberg News the country's banana exports are expected to drop by almost half, to approximately 2.5m tonnes this year, compared to 4m tonnes last year.
Antig said some Philippine producers, including Unifrutti Tropical Philippines, had halted operations altogether.
President of Unifrutti Philippines, Alberto Bacani, said a lot of its produce will have spoiled by the time coronavirus restrictions are lifted and people could return to work.
The country's main island of Luzon has been under lockdown since mid-March, with restrictions expected to last until the end of April.
Provinces in the southern Philippines, which is home to a number of banana plantations, have also imposed quarantine measures.
Antig believes the country's exports will continue to be impacted after some restrictions are lifted, as social distancing measures that limit the number of workers are expected to remain in place.
The Philippines agriculture secretary, William Dar, previously urged governments, particularly in the Bukidnon province where several banana farms and packing houses are located, to allow farmers and employees of food processing and manufacturing facilities to return to work in order to avoid artificial food shortages and price spikes.
The Bukidnon lockdown is due to span from April 13-26, but Antig believes the country could increase its banana exports should restrictions be eased.
Spokesperson for the Japan Banana Importers' Association, Yuko Yamada, said the country depends heavily on imports from the Philippines but she wasn't aware of shortages or price increases, or any notices from Philippine exporters that shipments will be reduced.