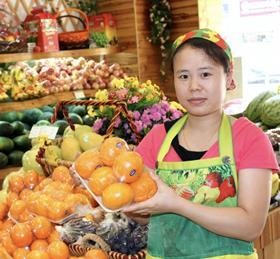 Australian fresh produce heavyweight Costa Group has completed the acquisition of leading Queensland-based citrus grower-marketer, 2PH Farms.

In an ASX announcement, Costa said the deal – first announced on 23 June – was completed on 19 July.

"We are very pleased to have completed the acquisition of 2PH Farms and welcome the transitioning of employees to Costa," said Costa Group CEO, Sean Hallahan.

"The acquisition increases Costa's total planted citrus hectares by 60 per cent to 4,513ha, [our] citrus farming locations to 11, and major citrus growing regions to three.

"Costa has been working closely with 2PH to ensure a successful transition in ownership and the continued harvesting of the C21 citrus crop, while focusing on greater export supply to key Asian markets and increased citrus category revenue contribution," Hallahan added.

The acquisition, which required an upfront commitment of A$219m from Costa, is funded from the proceeds of a capital raise, and from the group's existing debt facilities.

Costa launched an accelerated entitlement offer to raise A$190m, which was announced on 23 June. The institutional component of the entitlement offer (IEO) offered institutional shareholders one share for every 6.33 shares they owned at a price of A$3 per new share. Costa announced the successful completion of the IEO on 28 June. The proceeds (around A$114m) were used to partially fund the completion payment.

The retail entitlement offer (REO) closed on 19 July and is set to be completed on 27 July. The REO is expected to raise around A$76m, which will pay down the additional drawings from Costa's existing debt facilities that were used to fund the completion payment.