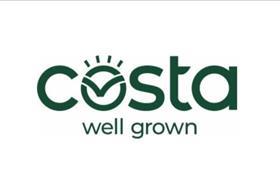 The Australian Securities Exchange (ASX) has placed a temporary suspension on the trading of shares in Costa Group. The move comes at the request of the Australian fresh produce company.
In a one-page statement to the ASX, issued today (23 October), Costa said it expected the voluntary suspension would be required for up to five trading days, pending the release of an announcement about its trading outlook.
"The Company considers that it is appropriate that it enters into a voluntary suspension so that it can manage its continuous disclosure obligations and to avoid the market trading in CGC securities on a basis that is not reasonably informed," according to the statement, signed by Costa Group company secretary David Thomas.
Costa raised eyebrows earlier this week after entering a trading halt on Monday (21 October).
The move came after the leading grower-packer-marketer downgraded its earnings guidance in both January and May this year. Costa referenced challenging growing conditions across multiple categories in its 2019 half-year results, issued in August, which contributed to an 8.4 per cent year-on-year decline in operating income (EBITDA) over the H1 2019 period.
Costa shares were trading at A$3.45 a piece at the close of trade last Friday (18 October).
The voluntary suspension request was made under Listing Rule 17.2, which states: "ASX may at any time suspend an entity's securities, or a class of them, from quotation at the request of the entity. ASX may require the request to be in writing."