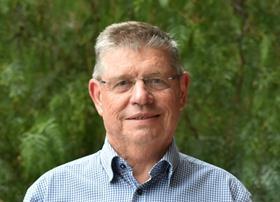 After ten years of service, Harry Debney, chief executive of Costa Group, announced his intention to retire from the position at the company's AGM on 29 May.
Neil Chatfield, chairman of Costa Group, shared Debney's intention to retire within the next nine months at the meeting.
Chatfield said the company thanked Debney for what he had contributed in the last decade and it was in discussions with Debney in relation to an orderly retirement plan.
'The board acknowledges the outstanding leadership which Harry has provided to the company over the last ten years and is particularly pleased with the extremely capable and stable leadership team which Harry has put in place," Chatfield said.
"The board is therefore enacting a plan which will establish a formal assessment and recruitment process with consideration to both internal as well as external candidates and will update shareholders as the plan progresses."
Debeny indicated that he would also make himself available beyond the next nine months in a reduced capacity subject to the company's requirements.
In addition to the retirement announcement, the AGM also featured updates on the company's operations over the past 12 months and its response to Covid-19.
Chatfield said Costa was able to continue performing at a "high level" across its 50 locations during the pandemic and was already preparing for the next stage.
"As we enter what might be described as the initial recovery phase from Covid-19, the company is well placed to meet the needs of our customers and any changing market dynamics," Chatfield said.
The updates presented by Debeny and Chatfield reflected the results outlined Costa's annual report, released on 22 April.