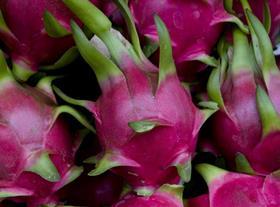 China's fruit imports from South-East Asia suppliers such as Vietnam and Thailand have been disrupted by Covid-19 restrictions in South China.
According to a report from the Global Times, the measures implemented by authorities in Dongxing in South China's Guangxi Zhuang Autonomous Region ­– a major hub for fruit imports – have forced fruit traders to turn to domestic suppliers where possible.
Operations at Dongxing port have been suspended since 21 December 2021 leaving fruit trapped said Chen Peihui, a manager with Guangxi Hesheng Customs Broker.
'There are a lot of goods on hand that have not yet gone out, and the loss is huge… as far as I know, there are still over 2,000 containers of fruit trapped in Vietnam and Thailand after the border port closure,' said Chen.
'Many local merchants have reported cargo backlogs in the WeChat group organised by the local government and hope that the government can speed up customs clearance and simplify procedures once the border service resumes."
China is the largest market for Vietnamese fruit exports and the disruption at the port has come on the back of a four-week ban on dragon fruit imports through a major Vietnamese border gate.
According to a report from VnExpress, the ban on delivery through the Huu Nghi border gate will last until 26 January 2022 Chinese customs had detected traces of Covid-19 in some consignments. A week long ban was also issued in Septermber 2021 under similar circumstances.