Google among investors in Indian ag-tech start-up which plans to expand its business presence in new regions and industries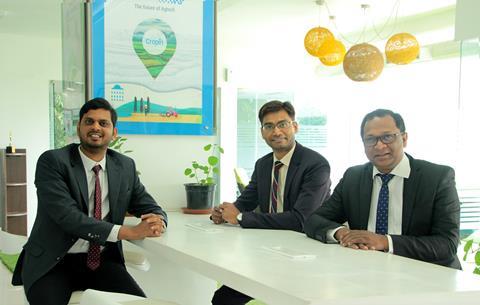 Indian ag-tech start-up Cropin has secured US$ in funding from new investors including Google and JSR Corporation, as well as existing investors ABC Impact and Chiratae Ventures.
The funds will aid in expanding Cropin Cloud, the company's recently launched intelligent agriculture cloud platform, to cater to the growing demand for digitisation and predictive intelligence in the global agriculture sector.
Cropin Cloud, launched in September 2022, has quickly become a leading platform in the digital transformation of agriculture. With the support of this funding round, Cropin will be able to further invest in its go-to-market efforts and expand the platform's capabilities, including developing next-generation predictive intelligence solutions through Cropin AI Labs.
Cropin plans to expand its business presence in new regions and industries, focusing on creating solutions that promote sustainable agriculture practices and address global food security challenges on a large scale.
Krishna Kumar, co-founder and chief executive of Cropin said Cropin, with its strategic technology solutions, was well-equipped to help governments, development agencies, and agri-food businesses create a secure and sustainable food value chain by increasing productivity, efficiency, and income to meet demand and reduce food waste.
"Since its founding in 2010, Cropin has been dedicated to improving the intelligence of food production and maximising value for all stakeholders in the agricultural ecosystem. By making farms and harvests traceable, predictable, and sustainable, Cropin aims to transform how food is grown," said Kumar.
"The involvement of new strategic investors like Google and JSR Corporation, and the support of our existing investors, demonstrates confidence in our mission and impact. We are excited to partner with global technology innovators like Google, which further validates our capabilities and solidifies our position as a leader in the digitalisation of global agriculture".