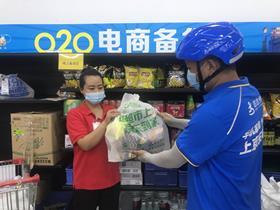 Leading Chinese on-demand delivery and retail platform Dada Group has announced a new partnership with the retail division of Charoen Pokphand Group (CP Group).
Through the partnership Dada Group will provide omni-channel on-demand delivery services for CP Group's CP Lotus and CP Fresh Mart inChina.
Dada Now, Dada's on-demand delivery platform, launched a customised service programme 'Dedicated Delivery' for chain merchants. This programme provides a 'stationed + crowdsourcing' delivery model and services and will be adopted in CP Lotus and CP Fresh Mart's stores starting inBeijing,ZhengzhouandChongqing.
CP Lotus and CP Fresh Mart stores originally launched on JDDJ (JD Daojia), the on-demand retail platform of Dada Group, in 2016 and 2017 respectively.
Under the new partnership - besides orders from JDDJ - Dada Now will fulfil online orders from WeChat mini programme and third-party grocery platform. The cooperation will further expand to more categories and businesses and improve order fulfillment efficiency in more regions throughout the country.
Liu Liu, president of retail business department at CP Group Head Office, said Dada Group had demonstrated its strengths in online operations.
"Through its retail empowerment strategy, Dada Group improves consumers' online shopping experience by creating better online consumption platform and providing omni-channel order fulfillment," said Liu.
Liu said CP Group would leverage its strengths across its supply chain, including in farm-to-fork and partner with Dada Group to offer better online and offline consumption services, facilitate the development of O2O business, put consumer needs first, and provide solutions for diversified shopping scenarios.