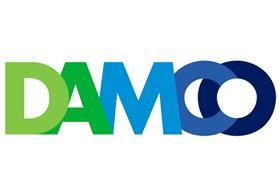 Damco has announced that it has turned out a strong set of results for the first half of 2011, despite increasingly challenging conditions in global freight markets.
The freight forwarding and supply chain management solution specialist saw earning before interest and taxation (EBIT) – and before restructuring costs – climb 14 per cent year-on-year to US$37m, backed by higher volumes and improved unit margins.
Ocean freight volumes improved by 11 per cent on 2010, above the 6-8 per cent market average, while airfreight volumes also jumped by 11 per cent, although supply chain management volumes were 2 per cent lower.
Net revenue for the half fell 3 per cent on the previous year to US$1.3bn, the result of a change in accounting policy with respect to pass-through revenue, although on a like-for-like basis revenue actually grew 3 per cent.
'Our results are encouraging, especially considering the ongoing slowdown of global freight markets,' said Rolf Habben-Jansen, CEO, at Damco. 'Our bottom line remains solid and year-on-year we have improved our sales of new business in the first half of 2011 by 37 per cent. We are winning more and more large customers and securing strategically important wins within our key target industry verticals.
'We expect a continued challenging market for the rest of 2011, but our mind is still set on growth,' he added. 'What is also important is that these results have been achieved whilst at the same time we also invest in resources to service and develop our customers and in IT solutions and developing new and enhanced service offerings.'