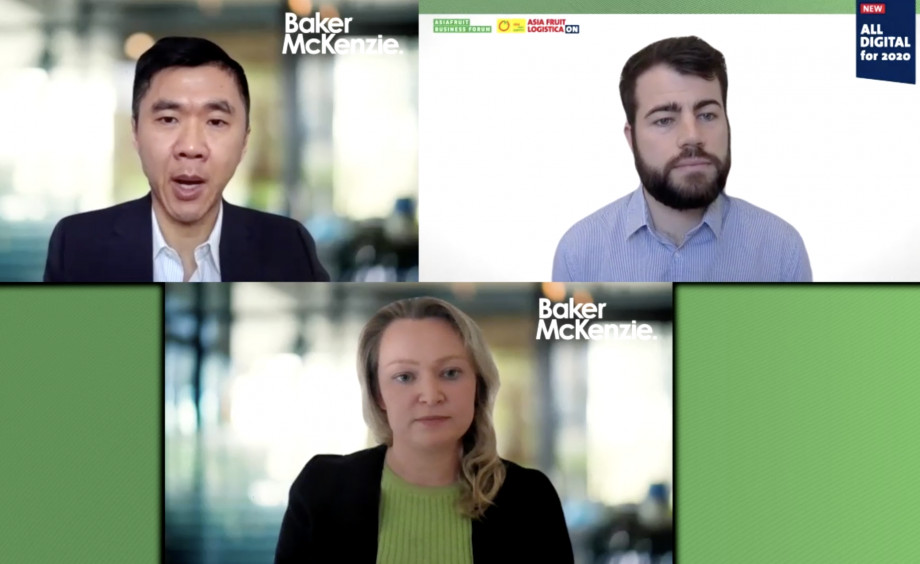 Good data holds the key to optimising supply chain performance.
That's the view of Luke Wood, chief executive of supply chain monitoring specialist Escavox, who spoke on the opening day of Asiafruit Business Forum, one of three online Hall Forum events running at this week's Asia Fruit Logistica ON.
Wood's presentation homed in on the power of analytics when it comes to protecting fresh produce in the supply chain.
"Every year, billions of dollars are being wasted because good decisions aren't being made," Wood explained. "Consumers, retailers and producers are throwing food away as a result of poor decisions, and poor decisions are made because of poor data."
Wood said there are an endless number of tools available to collect supply chain data. He offered viewers some practical advice around selecting a supply chain monitoring solution.
"Firstly, focus on your outcomes – before you engage in supply chain monitoring, determine what it is you hope to achieve, then learn other things as you go along,' Wood said.
"Your data must be continuous, timely and autonomous, and your partner must understand your category; every category is different.
"Finally, accept that the technology will change; what you need to focus on is the food."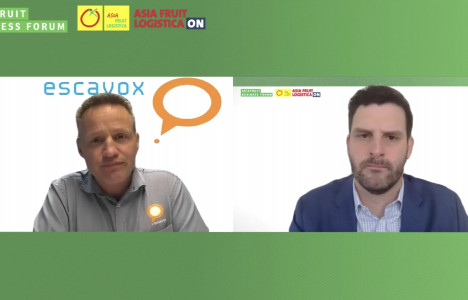 With this in mind, Wood said many of the discussions Escavox has with its clients aren't focused on technology.
"We're talking about decisions and how we change the outcome for our clients and ultimately the end consumer," he explained.
"We paint stories for the supply chain so our clients can understand what is going on and where it's going on so they can pull levers to make change."
Wood's presentation was just one of the highlights on the opening day of Asiafruit Business Forum.
The programme opened with a look into how seed breeding specialist Syngenta is shaping the future of varietal development. The company's head of vegetables seeds for Japan, Taiwan, South Korea and Australasia, Ged Sippel, provided a fascinating insight into the process of varietal innovation.
"The value chain is ultimately what it's all about, from an R&D perspective right through to getting consumer approval," Sippel said.
"All value chain members must benefit from each R&D outcome. We're dedicated to not only looking at the ground level – the R&D level – but also what supports consumer interests and bringing those innovations forward."
The opening day programme also included a presentation from Alanna Rennie and Andrew Sim of law firm Baker & McKenzie, who looked at the intricacies of trademark protection, using case studies from Australia and China.
Gary Ward of Israel-based Stepac highlighted how modified atmosphere packaging (MAP) is opening-up trade opportunities for international suppliers, while Tanmay Bhargava of Intello Labs explained how his company's Intello Track solution is providing an accessible option for assessing fresh produce quality.
The Asiafruit Business Forum programme continues on Thursday (19 November) from 11:00am Singapore/China time. The topic for day two is 'The Consumer', with sessions to be led by experts in fresh produce marketing and branding.
Today's Asiafruit Business Forum sessions are available on demand to all registered Asia Fruit Logistica ON visitors and exhibitors. Simply click the content tab on the Asia Fruit Logistica ON platform.
Asia Fruit Logistica ON takes place online on 18-20 November.
Visit Asiafruit Congress ON –asiafruitcongress.com
Visit Asia Fruit Logistica ON –asiafruitlogistica.com