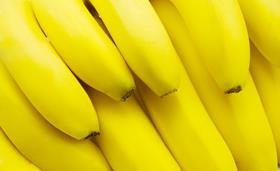 Delinanas Development Corp, a subsidiary of Del Monte Fresh Produce Philippines, is aiming ramp up its export operations with a new banana plantation in the province of Maguindanao, according to media reports.
Over 2m boxes of Cavendish bananas are expected to be harvested at the 550ha plantation annually, generating US$7m in export earnings. Jun Macalawan, a member of the Autonomous Region in Muslim Mindanao (ARMM) Regional Board of Investment, told BusinessWorld Delinanas had spent over US$13m developing the plantation, which is expected to reach full-scale production next year.
The first harvest at the plantation took place in June this year, with around 1,500 boxes packed from 150ha. Macalawan said the majority of the harvested Canvedish was shipped to Japan and Korea.
ARMM governor Mujiv Hataman said Delinanas' investment was an endorsement for Maguindanao's horticultural potential, which has been overlooked by foreign companies due to political unrest in the province.
"We are gradually gaining back the trust of local and foreign investors, and we're hopeful that more investments will open in ARMM," Hataman told BusinessWorld.