Agri-fintech company secures financing deal with Mexican-based grower-exporter Grupo Paisano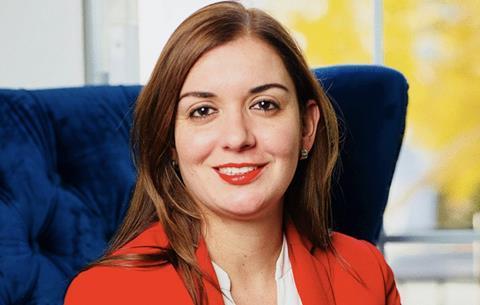 DiMuto has expanded its AI-powered Financial Services offering to North America through its latest financing deal with Mexican-based fresh produce grower-exporter Grupo Paisano.
Financing Grupo Paisano's fresh exports to the US, the deal will leverage live trade transactional data tracked on DiMuto's trade platform and utilise DiMuto's proprietary trade health and financial AI to effectively mitigate systemic and transaction risks.
Grupo Paisano is a grower-exporter collective that works together with smallholder farmers to build scalable, transparent, integrated supply chains connecting fields to export markets.
The company organises farmers from three different regions in Mexico into Society of Rural Production (SPRs) and provides them with training, technology and support to improve production yield.
Grupo Paisano exports more than ten product categories such as avocados, mangoes, and limes to the US, where it works with leading produce distributors with presence in top nationwide supermarkets. Annually, the company exports over 1,000 containers of fresh produce with over US$17m in trade value.
Miguel Gallo Reynoso, general director of Grupo Paisano said the company was excited
to work with DiMuto's technology-enabled financing solutions.
"Working with large retailers and distributors typically means payment terms that can span upwards of 30 days upon arrival. DiMuto's trade finance is extremely helpful to effectively manage our cash flow and scale our business," said Reynoso.
The DiMuto Financial Services platform unifies critical documents, products and payments in one place, gathering an accurate depository of live trade data between the borrower and respective business partners. To ensure data visibility of the supply chain, borrowers are required to digitalise their trades, tracking every single carton for each order from packhouse to export markets.
DiMuto leverages proprietary AI to assess trade health and product quality for every trade transaction, creating a complete and accurate image of the financial and operational strength of companies. The added data visibility creates lower risks for financiers and more favourable financing rates for agri-food SMEs.
The data-driven supply chain visibility created by DiMuto also provides significant sustainability insights via the DiMuto Sustainability Management dashboard. The dashboard can track every single carton of products from farm to fork, DiMuto can accurately estimate the carbon footprint of agri-food companies.
Companies can use the information to identify opportunities for optimization and efficiency, such as reducing food waste and energy consumption. This helps reduce costs and support sustainable practices, which can be leveraged to secure financing.
DiMuto's chief strategy and commercial officer Julie Escobar said DiMuto would support Grupo Paisano in its quest for growth.
"Grupo Paisano continues to lead the market with its commitment to smallholder farmers and promotion of sustainable agriculture supply chains. We are proud to support Grupo Paisano in this important work with our data-driven financing and help them grow their business and communities together," said Escobar.
DiMuto continues to deepen its presence in US and Latin America, and is working towards strengthening its financial offerings. The company plans to launch a loan fund targeted at institutional and accredited investors and broaden its financing facilities for agri-food SMEs around the world.