Ag-tech company partners with Colombian fresh produce exporter to finance exports to Europe and market expansion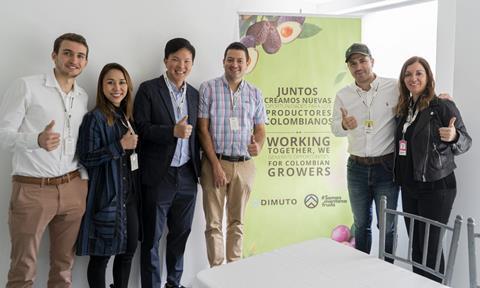 DiMuto has strengthened its presence in Latin America with the financing of Colombian fresh produce exporter Montana Fruits.
The deal will first see DiMuto leverage its AI-powered financing solution – DiMuto Financial Services – to finance Montana Fruits' exports to Europe, before expanding to its other export markets such as the US and Asia.
DiMuto Financial Services provides data-backed, AI-powered trade financing solutions to agri-food companies conducting international trade. The solution uses live, transactional data regarding product quality, payment timeliness and status, and disputes all tracked on the DiMuto platform to accurately assess the creditworthiness of applicants.
Mauricio Moranth Zuluaga, general manager of Montana Fruits and board member of the Colombia Avocado Board, said the partnership will provide invaluable support for the business that exports around 400 containers of fresh produce – including avocados, as well as tropical items such as passionfruit and Tahiti limes – worth over US$7m each year.
"We are grateful to have DiMuto as our financing partner. Their expertise, experience, and commitment to providing financing for the AgriFood trade is invaluable to our business. With their support, we can continue to grow our export operations and reach new markets," said Zuluaga.
DiMuto Financial Services utilises a two-tier AI algorithm to determine financing risks for each trade. The company's proprietary product quality AI will be applied on every single carton of fresh produce tracked with DiMuto QR labels to get visibility on overall pre-shipment and post shipment product quality. In addition, DiMuto Trade Health AI will execute financial health scoring based on not just historical financial statements, credit reports, business performance data but also the real-time trade information and documents uploaded on the DiMuto Platform.
This helps financiers to gain deeper visibility on the operational and financial profile of borrowers, as well as allow financing applicants to have more accurate risks assessments and more flexible terms.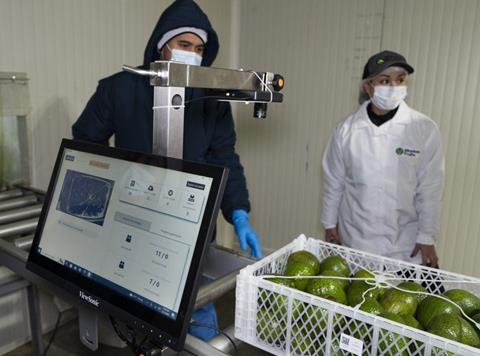 The data-driven supply chain visibility created by DiMuto also provides significant sustainability insights via the DiMuto Sustainability Management dashboard. With its ability to track every single carton of products from farm to fork, DiMuto can accurately estimate the carbon footprint of agri-food companies.
Such data regarding sustainability metrics can also be made readily available to financiers, who can conduct due diligence with data visibility and ensure funds invested fulfill sustainability objectives.
"Data-backed sustainable financing is a key focus in DiMuto's mission to redefine global trade. We want to make sure that we have on-the-ground visibility of the companies we finance as they put in the good work on their sustainability journey," said Gary Loh, founder and chief executive of DiMuto.
"That is why we are very pleased to announce the financing deal with Montana Fruits. We look forward to supporting the growth of Colombian agricultural exports with our financial services."