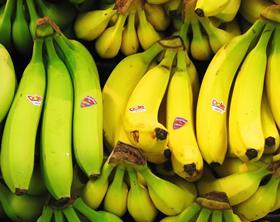 Incessant attacks from Philippine rebels have prompted Dole-Stanfilco to permanently close two of its banana operations in the province of Surigao del Sur.
According to the Inquirer, the multinational company has informed the Caraga regional office of the Philippine's Department of Labor and Employment that it will shut down its sites in Barobo and Tagbina, after losing its seventh container truck this year in an explosion.
The attacks are believed to have been carried out by the New People's Army (NPA), a militant group that Dole-Stanfilco has refused to pay revolutionary taxes to.
The Inquirer reported that rebels have torched 19 of Dole's container trucks since 2010, costing the company in the vicinity of P20m (US$426,398). The trucks are used to transport bananas from the Surigao del Sur plantations to Davao City, where they are distributed for export.
Dole-Stanfilco employed over 1,500 workers across the two sites. A large contingent of the displaced employees staged a rally last week to condemn the NPA's actions.
"Where now are their claims that they are soldiers of the masses that will look after our welfare? We are here not to fight with arms but to condemn the extortion activities of the NPAs which cost our livelihood," said Concepcion Jumao-as, who spoke at the rally.