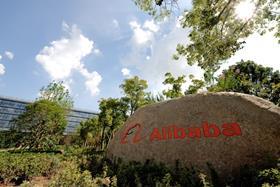 As China's e-commerce heavyweights continue to expand the agricultural offerings on their platforms, they are trying to rural growers directly with consumers and fighting poverty.
According to a South China Morning Post report, some of the country's largest online retailers are working on evolving China's supply chain, which is bringing a new level of profitability to smaller growers.
The report detailed Shanghai-based Pinduoduo's efforts to develop the supply chain and alleviate poverty through initiatives such as Duo Duo Farms.
Duo Duo Farms uses artificial intelligence to collate demand for produce and then connects growers directly with consumers.
David Liu, vice-president of strategy of Pinduoduo, highlighted the company's focus on agriculture during the company's earnings call in November 2019.
"Agriculture is one of the hallmarks of our platform, and the Duo Duo Farms initiative aims to improve the entire agriculture supply chain from the moment the farmers decided what to sell to the moment the produce reaches our users' hands," said Liu.
Alibaba is also making changes to increase the sales of agricultural products; the report said the company hopes to exceed Rnb 400bn in annual sales of agricultural products by 2022.
This year it pledged to sell over 150,000 tonnes of agricultural products in the period leading up to the Lunar New Year.
Efforts to achieve this include a new landing page on the main page of its Taobao website, allowing users to browse fresh produce directly from growers.
Li Shaohua, vice-president of Alibaba and general manager of Alibaba's rural business unit, told the South China Morning Post adding infrastructure would empower rural growers to sell online.
"Our goal is to build a digital engine for rural revitalisation and a new rural infrastructure driven by technology as villages enter the digital economy of today," Shaohua said.