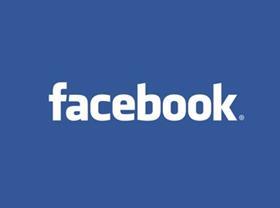 Facebook has invested US$5.7bn in Reliance Industries' Jio Platforms and plans to connect millions of its WhatsApp users with e-commerce platform JioMart.
The social media giant will now own 9.99 per cent equity stake in technology company Jio Platforms, a wholly-owned subsidiary of Reliance.
In addition to the 388m subscribers to its mobile network and suite of apps, Jio Platforms is also involved in Reliance Retail's recently launched its foray into India's e-commerce market, JioMart. Meanwhile, Facebook brings its millions of users across WhatsApp, Facebook and Instagram to the partnership.
A release accompanying the announcement said the goal of the investment is to enable small businesses to join the digital ecosystem.
"This partnership will accelerate India's all-round development, fulfilling the needs of Indian people and the Indian economy," the release said.
"Our focus will be India's 60m micro, small and medium businesses, 120m farmers, 30m small merchants and millions of small and medium enterprises in the informal sector."
One of the key aspects of the investment is a commercial partnership between Jio Platforms, Reliance Retail and WhatsApp to accelerate the JioMart platform.
The companies will work closely to ensure that consumers are able to access the nearest kiranas who can provide products and services to their homes by transacting seamlessly with JioMart using WhatsApp.
Speaking at Fresh Produce India Live, Keith Sunderlal, president and chief executive of The SCS Group, said this new partnership has the potential to change the way Indians shop.
"That kind of micro-targeting at your doorstep is something unheard of globally, it is a brand-new paradigm hitting us and it is going to be really interesting to watch.'
Mukesh Ambani, chairman and managing director of Reliance Industries, said the partnership would help propel India towards being one of the world's leading digital societies.
"All of us at Reliance are therefore humbled by the opportunity to welcome Facebook as our long-term partner in continuing to grow and transform the digital ecosystem of India for the benefit of all Indians," Ambani said.