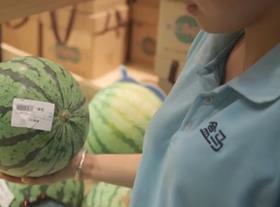 Chinese fresh food supermarket chain Freshippo has started construction on the first of its next-generation distribution centres, due to launch in early 2022.
According to a report from Alizila, the Alibaba Group chain said, located in Wuhan in Central China, will kickstart the rollout of more hubs across the country.
The 150,000m2 facility is specially designed to support Freshippo's New Retail model which integrates online and offline shopping.
In addition to standard warehousing, packaging and delivery capabilities, the new distribution centre will include cold storage rooms, food processing equipment and a centralised kitchen.
Hao Jingbin is overseeing the facility's development and said it had become critical for Freshippo to transform its supply chain to keep up with consumers' demands for freshness and high-quality produce.
"Integrating supply-chain facilities can greatly enhance efficiency," said Hao.
"The upgraded distribution centres will not just provide a boost to our capabilities, they are also a part of our effort to build a possible blueprint for New Retail infrastructures."
Freshippo plans to roll out similar distribution centres across the country in the coming years, including in Chengdu, Shanghai, Hangzhou, Guangzhou and Xian.
Freshippo's partners among retailers and suppliers will also be able to use the facilities, including the brands that the retailer has been working with via its Freshippo Xccelerator initiative.
Launched in May 2021, the accelerator programme offers promising new brands end-to-end supporting including funding, marketing, product development and supply-chain management.
The distribution centres will also support Freshippo's rollout of product offerings, including "ready to cook, ready to heat, ready to eat" – a category expected to grow as Chinese consumers increasingly shift towards eating at home following the pandemic.