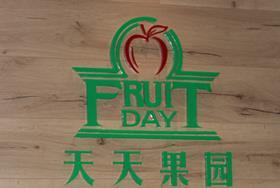 Cambodian officials have said Chinese fresh fruit e-tailer Fruitday has expressed interest in investing and purchasing fresh fruits from Cambodia for export to China.
According to a report from The Phnom Penh Post, Veng Sakhon, Cambodia's minister Agriculture, Forestry and Fisheries, said the company had held a meeting with the ministry to discuss investment plans in Cambodia.
Sakhon said the investment would align with the ministry's agricultural development plan, which aims to modernise the country's agriculture production, processing, packaging and export.
"I welcome and support companies involved in investment projects for buying, processing, packaging and export of fresh fruits from Cambodia to the Chinese market," Sakhon told The Phnom Penh Post.
Sakhon added representatives of Fruitday had previously visited Cambodia to evaluate fruits including mango, longan, jackfruit, durian, fragrant coconut and grapefruit products. Currently only Cambodian bananas and mangoes have access to China.
"I encouraged the company to sign a Memorandum of Understanding with the ministry so that the ministry can facilitate production through community contracting, particularly export regulations," Sakhon said.
Hun Lak, director of Longmate Agriculture, one of the companies approved to export bananas to China, told The Phnom Penh Post he has met with Fruitday to discuss banana exports as well as mangoes, jackfruits, durian and grapefruits.
"Provided that they meet adequate standards, are high-quality and at the right price, I'm sure the company will extend a helping hand to bring Cambodian agricultural products to the Chinese market," he said.
Lak said a free trade agreement between Cambodia and China, which is reportedly set to be singed in the coming months, will provide new opportunities for companies targeting China.
"I have prepared a mango farm and would like to put together a mango community, and provide them with technical assistance and input," Lak said.
"We'll set up contracts to buy fresh mangoes and pack them for export to China."