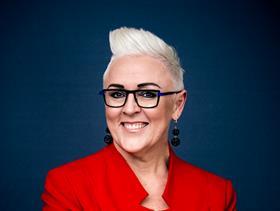 Global Women Fresh, the industry's first global network for women in produce, is partnering with internationally recognised women's leadership expert Michelle Redfern to offer the 'Advancing Women Formula' - a coaching webinar series that provides women with crucial skills seldom taught in leadership programmes.

The free series kicks off with the webinar 'How women can have a career that soars: the critical leadership skills seldom taught to women'. Redfern, founder of Advancing Women, which provides research and advisory services on equality, inclusion and gender diversity, said the webinar aims to give women "the 33 per cent of critical information" that is typically missing from female-focused leadership development programmes.

"In this webinar, I ask women to firstly think about the best career advice they've ever received, and then secondly whether that advice got them promoted. Then I advise them on the career advice they should be getting," said Redfern.

Co-founder of Global Women Fresh Julie Escobar said. "We're thrilled to offer women at all levels in the fresh produce supply chain access to the coaching expertise of Michelle Redfern, because individuals and industries benefit when more women feel empowered to let their leadership shine through."

Global Women Fresh was launched last year by Viviane Schappo, Monica Bratuti and Julie Escobar to improve the lives of women at every level of the agricultural sector. The global networking platform held its third networking event earlier this year at Fruit Logistica in Berlin.

"Global Women Fresh is committed to making a difference for women in the agricultural sector, all the way from the field to the boardroom," said Escobar. "We strongly believe there are great opportunities for women around the world to come together and share ideas, collaborate with each other and inspire the global agricultural community.
The webinar is available to international women in the fresh produce industry for free and will take place on 27 August at 3pm US EST. Event details and registration can be found here.