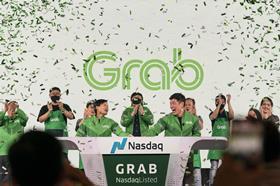 South-East Asian superapp Grab is expanding its presence to brick-and-mortar retail with new plans to acquire Jaya Grocer.
The move follows the company's public listing on the Nasdaq at the start of December 2021 after completing a business combination with Altimeter Growth, a special purpose acquisition company.
In a filing with theUS Securities and Exchange Commission, Grab revealed it has signed an agreement with the shareholders of Jaya Grocer to buy all of the Malaysian supermarket chain's ordinary shares and 75 per cent preference shares for an undisclosed amount.
Jaya runs 40 stores across Peninsular Malaysia, with the majority being located in the Klang Valley, which includes capital city of Kuala Lumpur.
At the time of the public listing Grab co-founder and group chief executive Anthony Tan said the company held high hopes for the opportunities in South-East Asia.
"We truly believe this is South-East Asia's time to shine, and we hope that our entrance into the global public market will help bring greater attention to the tremendous opportunity here in the region," saidTan.
"Our evolution into a superapp was guided by the everyday problems we wanted to solve for the people we care about and accelerated by the growing appetite for digital services in a rapidly transforming landscape.
"From on-demand mobility and deliveries to digital financial services, enterprise services and more, we believe we are only scratching the surface of the opportunity ahead of us. While there's no doubt this is an exciting moment, we're grounded in the knowledge that this is just day one. Our calling remains the same – to unlock greater opportunity for all South-East Asians to participate in the digital economy."