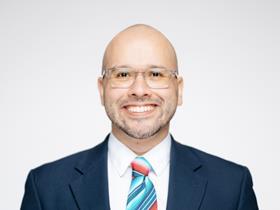 Hazel Technologies will host the Cherry Quality Summit on 31 March.
Speakers for the one-hour online event include Mario Cervantes, director of business development–ag-tech at Hazel Technologies, and Desmond O'Rourke, founder and chief executive of Belrose.
O'Rourke, an expert in international marketing research, will deliver a presentation on global market trends for cherries in 2022, while Cervantes will speak on innovations in post-harvest technologies for the fruit.
"Over the last few years, the global cherry industry has seen major growth, specifically in Chile, Turkey and the United States," said O'Rourke. "I look forward to discussing how consumers around the world are driving the increased production in these countries and what this means for the market."
The Cherry Quality Summit is a free event and will offer both English and Spanish translations. Registration is open to the general industry until 31 March, or until capacity is reached.