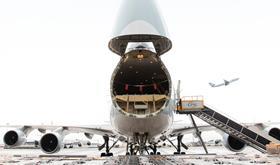 The value of Australian horticultural products exported using the International Freight Assistance Mechanism (IFAM) has passed A$1bn (US$760m) in nearly 10 months into the programme.
Launched on 1 April 2020 by the Australian government in response to the effects of Covid-19, the programme has helped facilitate flights to ensure Australian exporters could still reach international markets after the collapse of the global airline industry.
In a January 2021 briefing to exporters, IFAM revealed the horticulture sector has so far benefitted most from the programme, followed by seafood, lamb, beef and dairy.
More than 135,000 tonnes of fresh fruit and vegetables have been exported through the IFAM worth around A$1.2bn (US$920m). Hong Kong, Singapore, Kuala Lumpur, Auckland and Dubai were among the top destinations for fresh produce.
Across the entire programme 330,000 tonnes of agricultural and aquaculture produce valued at A$4.5bn (US$3.4bn) was shipped on over 10,000 flights to 68 international destinations.
Aside from facilitating thousands of flights IFAM has also been working with industries on long-term solutions suggesting they adapt and evolve and consider options such as seafreight, processing and value-adding and market diversification.
With the programme set to cease in June 2021and no certainty further funding, the need to be prepared for a post-IFAM environment was highlighted to exporters in the briefing, as airfreight prices are not expected to return to pre-Covid levels in the near future.