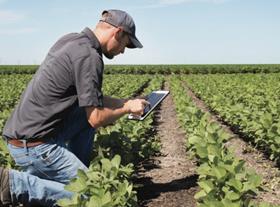 IFoodDS – a platform provider of food safety, traceability, and quality management solutions for the fresh food supply chain – has closed aUS$15m Series A funding round.
It follows a year marked by high demand for the company's cloud-based platform. Developed specifically for the food industry, the platform gives retailers, foodservice chains, processors, shippers, packers, and growers instantaneous visibility across the supply chain.
The company will use the funding to accelerate product innovation and support its market and category expansions.
'The past 12 months have brought unprecedented change to the produce industry – from changing consumer shopping behaviors perpetuated by the pandemic to new regulation proposed by the FDA (US Food and Drug Administration)," saidScott Mathews, CEO of iFoodDS.
"These changes are accelerating a rapid transformation in the industry – one that is essential to delivering wholesome, high-quality produce. We're well positioned to scale our efforts to help stakeholders in the supply chain improve their operations, provide transparency from farm to fork, deliver wholesome, high-quality produce, and connect their brand with consumers."
Over the past year, iFoodDS has experienced significant growth and expansion, including acquiring HarvestMark and its line of traceability solutions.
The funding round was led by Insight Partners, a global venture capital and private equity firm.