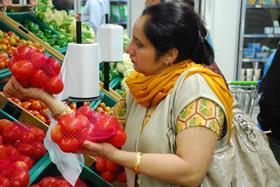 Since entering lockdown India's agricultural industry has had to adapt to a new trading environment which has provided a number of challenges, however, some changes are on horizon.
On 24 March India's government imposed a nationwide lockdown in response to the coronavirus (Covid-19) pandemic, which is set to last until at least 3 May.
According to a report from the USDA, while all trade, agricultural, and food-related activities were exempt from lockdown measures, a lack of clarity and varied enforcement led to widespread disruption.
This resulted in the closure of ports, food processing facilities, warehouses, and retail outlets, as workers stayed at home, some because of confusion and others out of fear of catching the virus.
Additionally, after the initial announcement businesses, faced waits of up to one week for exception permits, which resulted in further delays for businesses and saw the port of Mumbai effectively not operate for a week, the report said.
The flow-on effect of these delays has seen businesses have to work through backlogs before attempting to return to normal trade.
As they do this, authorities and businesses are implementing protocols to ensure the supply chain can continue to function at the same time as preventing the spread of coronavirus.
On 14 April the Food Safety and Standards Authority of India (FSSAI) published detailed guidance on specific measures for all types of food businesses including food service, transport, and retail operations.
The guidance was developed based on the basis of internationally recognised best practices in order to strengthen the food hygiene and sanitation practices during the pandemic.
These measures will become even more important as India looks to ease some restrictions on 20 April.
The government said it will allow select additional activities in areas are not declared as containment zones, removing the need for exceptions in order to mitigate hardship for workers and farmers.
All horticultural activities including farming operations and farm workers will be allowed to operate freely. So will all the businesses involved in the supply chain for essential goods including wholesalers, retailers, e-commerce, cold chain, ports, container depots, airports, railway stations.