Resuming shipments to a number of markets drives increase in Indian mango exports from Covid lows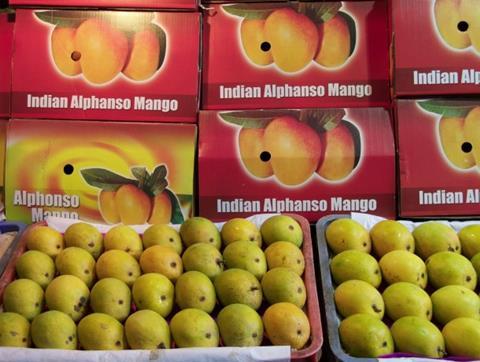 The reopening and emergence of smaller markets have helped Indian mango exports recover from the impacts of the Covid-19 pandemic.
According to a report from The Economic Times, The Middle East and the UK account for the majority of India's fresh mango exports. However, Indian officials have said exports to markets such as the US, Japan and Korea, plus improved pricing have powered a revival
"There is a 10-15 per cent rise in mango exports in this season as compared to last. Exports have recovered," an official told The Economic Times.
"This year also marked a breakthrough in penetration in the Japanese market. Mangoes are also being sent to Korea and it is expected that few containers as test marketing will be made available there."
Exports to the US were halted in 2020 and 2021 as inspectors from the USDA could not visit to approve irradiation facilities. This season exports have resumed, and India has exported almost 1,000 tonnes.
Officials were also optimistic about new opportunities after gaining access to Argentina. They also expect to gain access to Malaysia next season after authorities conducted an inspection of Indian irradiation facilities.