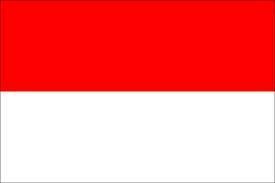 Indonesia is gearing up for its first mangosteen exports to Australia later this year following a visit from Australia's Quarantine and Inspection Service.
Joseph Joemono, president and director of Indonesian grower-shipper PT Yudha Mustika, said it has taken more than six years of negotiations, but he was looking forward to his first shipment of mangosteen to Australia in October.
Joemono said Australia's quarantine staff visited his warehouse and packing facility in early August for a final inspection as part of the approval process to export to Australia, and is now waiting for final approval.
Mangosteens are a very perishable product and needs to be delivered quickly to final consumers," he said.
Joemono pioneered the export of Indonesia's mangosteens more than 25 years ago with his first shipment of mangosteens by airfreight to Taiwan. Joemono is now the major exporter of Indonesian mangosteens mostly into China.
Indonesia's mangosteen exports have increased marginally over the last eight years from about 9,300 tonnes in 2003 to 12,600 tonnes in 2011.
Mangosteen is the main fruit exported from Indonesia and represented about 65 per cent of Indonesia's total fresh fruits exports in 2011.