Expert speakers and new varieties to take centre stage at day-long event near Bangkok on 1 November
What are the market trends and opportunities for the melon category in Asia? And how can local and international players capitalise on them?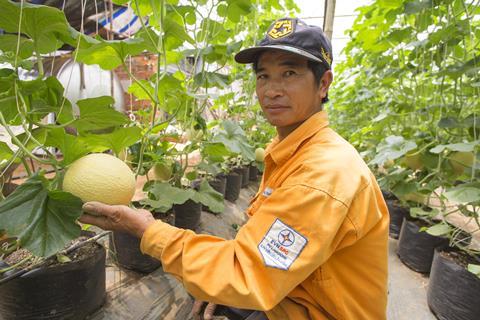 This will be examined at the Rijk Zwaan Melon Event. Being held close to Bangkok on 1 November, the event takes place the day before Asia Fruit Logistica (2-4 November) opens its doors.
Key insights
The event includes a seminar (13.30-15.30), featuring expert speakers from across the supply chain.
Rijk Zwaan's Phuong Oanh Tran and Fresh Intelligence Consulting's Wayne Prowse will open the seminar with a session titled 'Insights into the Asian Market – setting the scene'.
Tran will provide an overview on current developments shaping the fresh produce category in Asia. These include shopper trends following on from Covid-19, the role of fresh produce in both physical and online retail, and the rising popularity of convenience.
Prowse will present a statistical overview of the melon trade in Asia, covering major markets, supply sources and inter-Asia trade.
The seminar then homes in on the melon value chain in Asia, covering the areas of cultivation, trading/processing, and retail.
CK Lai, general manager at Good View Development Group, a leading importer and fresh-cut company, will discuss challenges and market opportunities under the trading/processing section. Lai will also look at what's trending in the convenience market.
The seminar concludes with a session on 'Chain projects and novelties'. Friso Klok, chain manager South-East Asia at Rijk Zwaan, will highlight examples of successful chain management projects in the region.
Meanwhile, Novianto Novianto will share information on Rijk Zwaan's Asian Jewels melon and watermelon portfolio.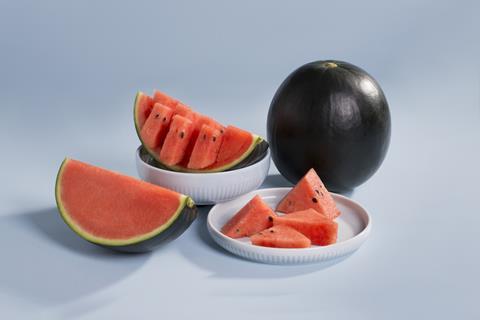 New novelties
Novianto will highlight four novelty offerings being introduced to the Asian market.
Tropical Sunshine is a seedless watermelon with unique yellow flesh and a great flavour.
Corellana is a new single-serving black watermelon, weighing up to 2kg. It fits within the Candyball concept.
Inthanon is a sweet green-fleshed melon in the Golden Emerald range.
Fujisawa is an orange-fleshed Quincy melon, part of the Silver Coral line.
The day-long Melon Event begins with a tour and field demonstration at Wasana Melon Farm (10.00-13.00).
Transport to the farm from Bangkok's Radisson Blu Hotel, along with transfers to the seminar in Ayuthaya and back to the Radisson Blu are all included. Lunch will be served at the farm.
Those interested in attending the Rijk Zwaan Melon Event on 1 November can e-mail export@rijkzwaan.nl before 26 October.