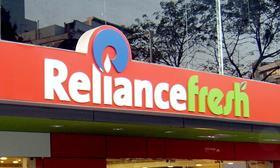 Singapore's sovereign wealth fund GIC and investment firm TPG have invested in Reliance Retail pushing the total of its recent fundraising past US$4bn.
In August Reliance Retail consolidated its position in India's retail sector by purchasing Future Group's retail operations and since then investment has come flooding in.
According to a report from TechCrunch, GIC will invest US$752m in Reliance Industries' retail subsidiary while TPG will commit US$250m.
This follows investments of U$855m from Mubadala, US$254m from Silver Lake and US$498m from General Atlantic in the past week. The report said Reliance Retail has now received about US$4.4bn in its most recent fundraising efforts.
As part of the acquisition of Future Group's retail operations Reliance also obtained its logistics and warehousing business, a valuable asset according to Lim Chow Kiat, chief executive of GIC.
"We believe Reliance Retail will continue to use its extensive supply chain and store networks, as well as strong logistics and data infrastructure, to add value to its customers and shareholders," Lim said in a statement.
Mukesh Ambani, chairman and managing director of Reliance Industries, said the investment validated the path Reliance was on.
"I am delighted that GIC, with its track record of close to four decades of successful long-term value investing across the world, is partnering with Reliance Retail in its mission to transform the Indian retail landscape," Ambani.
"GIC's global network and track record of long-term partnerships will be invaluable to the transformation story of Indian Retail. This investment is a strong endorsement of our strategy and India's potential."
Enjoyed this free article from Asiafruit Magazine and its team of editors? Don't miss out on even more in-depth analysis, plus all the latest news from the fresh produce business. Subscribe now toAsiafruit Magazine.