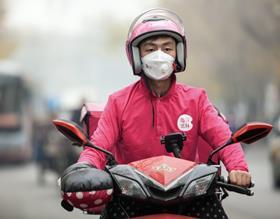 Annual analysis of the latest foodtech and agtech funding trends in the world's second-largest economy, undertaken by AgFunder and compiled in partnership with Bits x Bites, has found agrifoodtech funding in China rose 66 per cent year-on-year in 2020 to reach US$6bn.
In its analysis, AgFunder said the growth "underlines the agrifood sector's resilience, considering that total private equity and venture capital (VC) funding across all sectors in China dropped by 50 per cent from 2019 levels."
Downstream categories remained the priority for investors, however the China 2021 AgriFood Investment Report indicated a clear shift in investor interest toward technologies that boost agricultural efficiency and food self-sufficiency.
This includes farm robotics such as drone company XAG, which raised US$174m in a Series C extension round of funding. XAG aims to "address rural labour shortages and farming input inefficiency."
"The momentum in farm robotics is by no means an accident. For years, the central government has been driving consolidation of China's smallholder farms into industrialised operations," read the report.
"Between 2019 and 2020, state owned enterprises and other corporates increased their investment in large agricultural projects by 43.6 per cent to reach $79bn."
Reason for optimism
AgFunder reports that, despite a drop in general private equity and VC investment of up to 50 per cent year-on-year, the agrifood start-up investment in China increased by 66.1 per cent, almost double the growth the sector experienced globally (up 34.5 per cent).
Wellbeing resonates
According to the AgFunder report, the notable rise in wellness priorities and in-home indulgence will persist beyond Covid-19 distruptions.
"Some of the behavioural shifts are here to stay," it suggests. "More consumers are experimenting with new ready-to-eat products that bring the restaurant experience to the comfort of their homes.
"The pandemic accelerated spending on health, particularly conscientious indulgence like guilt-free snacking and low-sugar desserts."
E-Grocery and food delivery show potential
Supply chain upgrades across China, as large platforms and regional players link up fresh produce procurement platforms, are increasingly filling supply chain gaps highlighted by downstream foodservice and food retail upgrades, according to the report.
China's foodservice industry is expected to reach US$950bn by 2024, and this growing market is drawing strategic investors looking to expand vertically and horizontally.
Food delivery app Meituan backed midstream supplier Wangjiahuan for its sourcing capabilities and catering clientele; farm-to-business unicorn Meicai invested in central China's Liancaiwang to build out its regional sourcing and customer reach.
While B2B e-commerce platforms can bring convenience, the report states they must consistently excel in cost performance and quality to sustain market share.
To achieve this, the platforms will have to accumulate and actively manage sourcing assets on a region-by-region basis. AgFunder said it expects more startup funding and M&A activity in this category in the near future.
Meanwhile, E-Grocery drew increased funding and forms the backbone of China agrifood investment.
"The Covid-19 boost for online grocery [shopping] was felt in China just as it was around the world, with a 147 per cent surge in gross merchandise volume during H1 2020.
"Some of the largest E-Grocery investments came from internet giants JD and Tencent, as well as provincial governments," read the report.
Investment has been concentrated, however, with AgFunder reporting 95 per cent of the total funding in the category in 2020 going to just six companies.
"We believe this investor support is unlikely to wane anytime soon, as E-Grocery makes up just 10 per cent of food sales in China today. Penetration is still just scratching the surface," read the report.
The leading fundraiser for 2020 was Tencent and JD-backed community eGrocer Xingsheng Youxuan, which coordinates sourcing and sales on WeChat. This has been led by the increase in community group buying.
Meanwhile, Missfresh, the company that pioneered distributed small-scale warehousing to reduce delivery times and cold chain costs, closed its Series F round at a valuation of over US$3bn.